Current Productions
Christmas Memories 2022
Neil Sands and his wonderful cast are back in a spectacular spirit lifting, heartwarming, afternoon of festive nostalgia with the new 2022 production of their hit show. Join them for a dazzling sleigh ride of yuletide memories, filled with over 60 of your all-time favourite Christmas songs and Carols that will have you singing along from start to finish and bringing back so many wonderful memories of Christmases past. Described
as "Like A Sparkly Christmas Card Come To Life" with its shimmering stage set, stunning costumes, beautiful Christmas trees and even falling snow, this is the perfect pre-Christmas treat, warming your heart on the coldest winter's day, taking us all back to a time when Christmas was "The Most Wonderful Time Of The Year".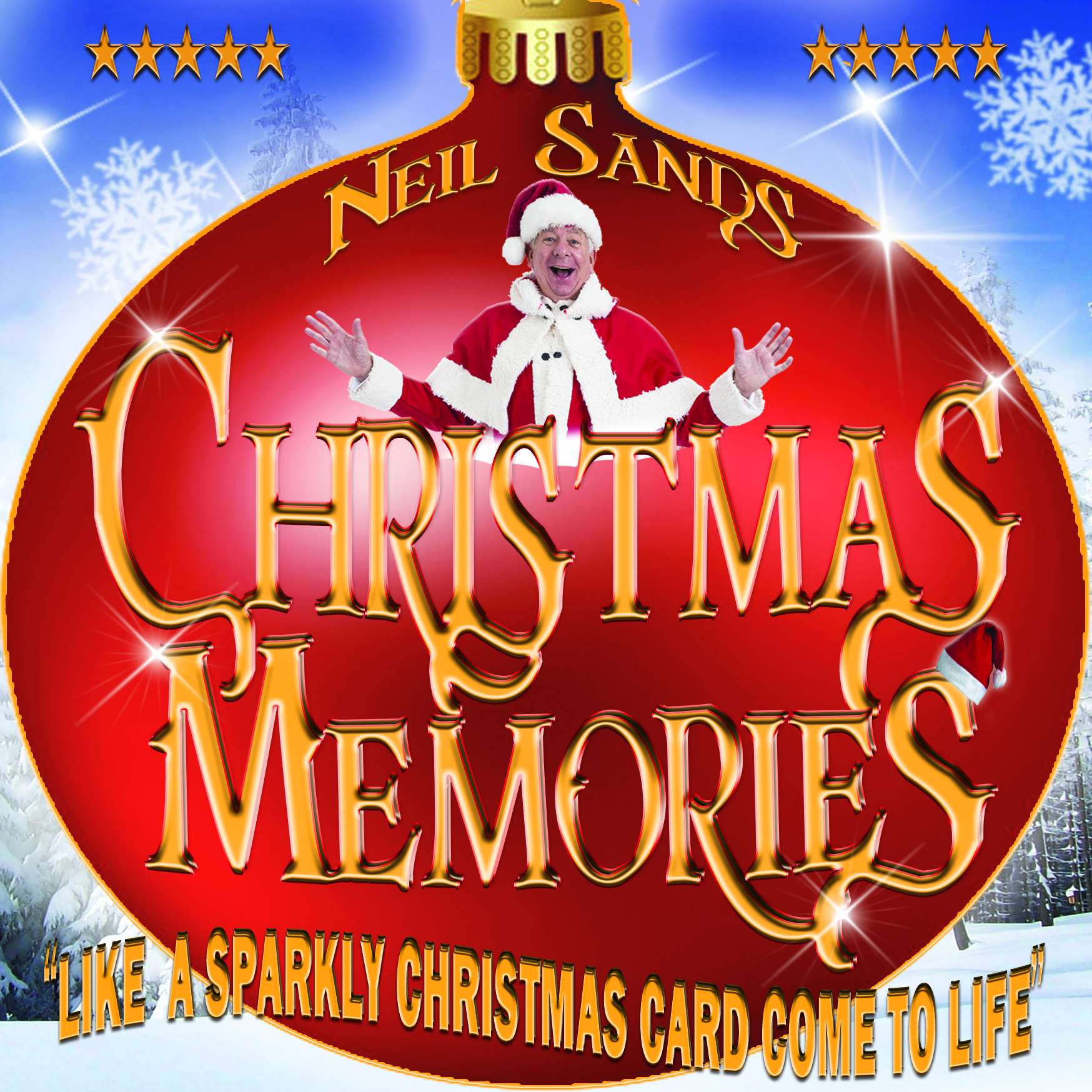 upcoming Productions
When You're Smiling 2023
Neil Sands and his wonderful West End cast are back with a brand new spirit lifting afternoon of marvellous musical memories described as "Like A Ray Of Musical Sunshine" spreading enough happiness and joy to lift the spirits of the nation.
This delightful trip down Memory Lane is especially produced to help you forget you're worries and give everyone a shot of sparkling nostalgia with over 60 of your all-time favourite songs from the Fabulous 40's, the Rocking 50's and the Swinging 60's and Sensational 70's along with best loved sing a longs, ever popular show tunes, and much more. All mixed with stunning costumes, amazing voices, and the heartwarming atmosphere that is the signature of Neil's productions.
This show and is guaranteed to send you home with a smile on your face, a song on your lips and a glow in your heart, as we all join together for an afternoon of music, laughter, and happy memories
upcoming Productions
The Vox Beatles
Ticket To Ride Tour
Beatlemania is back so grab your ticket to ride as The Fab Four Vox Beatles take you on a magical musical mystery tour of 2 hours of Beatles classics. All performed with original musical instruments and authentic costumes covering the time line of the world's greatest ever band. From their mop top beginnings and the start of Beatlemania to Shea Stadium New York, The Sgt Pepper psychedelic highs to The White Album and
Their Roof Top Farewell.
The hits never stop She Loves You, Can't Buy Me Love, Love Me Do, Help!, We All My Loving, All You Need is Love, Get Back, Yesterday, Twist and Shout, and many more.
The Vox Beatles are one of the most experienced Fab Four tributes having performed at The legendary Cavern Club, and toured the world celebrating the music of John, Paul, George, and Ringo. Money can't buy you love, but it can get you seats for an evening to remember featuring the biggest and best songs ever recorded why you could even dress for the occasion it really is going to be a Hard Days Nights.
about Us
With over 30 years of supplying quality entertainment, we have a proven track record of producing and touring professional and commercially successful shows into Theatres and Concert Halls throughout the UK and Europe.